Food Is Your Best Medicine

The key in finding Health through Nutrition is identifying the food related factors which cause the illness in the first place. Different people have different dietary needs. What is right for one person is often not right for the other. It is crucial to identify which tissues, glands, or organs are imbalanced and related with the patients' symptoms and complaints. There is no "one size fits all" diet or "magic pill" that will cure everyone. Our mission is to help our patients reconnect with food to optimize their health, growth and development.

Nutrition LinksWeston A. Price Foundation
The Gut and Psychology Syndrome
GAPS DietSIBO Diet, Dr. Allison Siebecker
SIBO
Studies show that over 50% of patients diagnosed with IBS actually have an underlying imbalance called SIBO, or small intestinal bacterial overgrowth. The majority of our gut bacteria should be in the colon. When the bacteria migrate backwards into the small bowel or when there is low stomach acid or poor pancreatic enzyme production, bacteria in the small bowel can overgrow and cause symptoms, such as diarrhea, gas, or bloating.
Six signs you might have SIBO
You notice that fiber worsens your constipation
You notice an improvement in IBS symptoms when taking antibiotics
You feel more gas and bloating when you take probiotics that contain prebiotics
You are celiac or gluten intolerant and do not have 100% resolution of symptoms on a gluten-free diet
You develop chronic symptoms of gas, bloating, constipation or diarrhea after taking pain medications, like opiates.
Your blood work shows chronically low iron or ferratin with no known cause
Top 6 Symptoms of SIBO
Abdominal bloating and distension
Constipation
Diarrhea
Abdominal pain or discomfort
Acid reflux or heartburn
Excessive gas or belching
Helpful links:
SIBO Diet, Dr. Allison Siebecker
SIBO Solution, by Sylvie McCracken
Powered by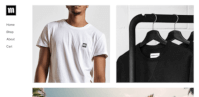 Create your own unique website with customizable templates.